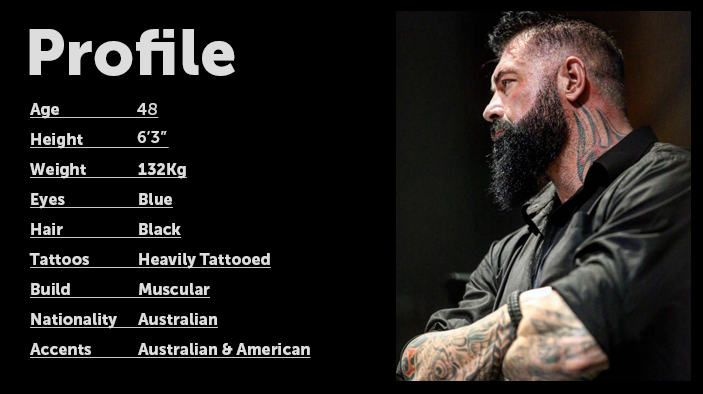 Born and raised in the beach side suburb of Glenelg, I have always called South Australia home. I am a devoted husband and father, I have 2 wonderful boys.
I have had a long and dynamic career of over 30 years, providing security to high profile clients and celebrities across the globe. I have experience working with A-list Hollywood stars, Rock bands, Models, Athletes and Corporate figures who seek the best and most professional personal protection detail.
I have enjoyed the opportunity to act in several local, national and international films, television shows and commercials; "Maniac – Protector & Enforcer" – Web Series, Broken Hill (2009), The boys are back (2009), Craziness (2015), Jesus Walks (2017), Pirates of the Caribbean: Dead Men Tell No Tales (2017) and Never too late (2020). I am scheduled to commence shooting a new film called "Hunter" in early 2021.
I have also been on multiple podcasts to talk about my life as a Body Guard and former Pro Wrestler; Conversation with the big guy – Ryback, Mike Gunner (MAFS) Podcast, Little Man Big Conversation.